On the morning of 12th, January 2022, the groundbreaking ceremony of our new plant was officially held in Quanzhou Taiwanese Investment Zone. Mr.Briman Huang, the president of NDC company, led the technical R&D department, sales department, financial department, workshop and quality inspection department and other participants to attend this ceremony. At the same time, the guests present at the groundbreaking ceremony included the Deputy Mayor of Quanzhou City and leaders of the Taiwanese Investment Zone Management Committee.
NDC Hot Melt Adhesive Coating Project, a brand-new plant with a total investment of nearly 230 million RMB, will officially enter the construction stage. Mr.Briman expressed his heartfelt thanks to the leaders and guests for participating in the groundbreaking ceremony during their busy schedules.
The start of construction of the new plant will surely become a new milestone in the development of NDC. Our new factory is located in Zhangjing 12 Road, Shangtang Village, Zhangban Town, Taiwanese Investment Zone, with a total area of 33 acres. The plant and supporting building area are 40,000 square meters.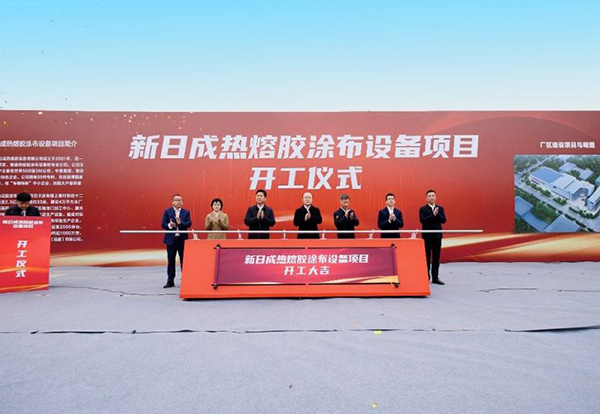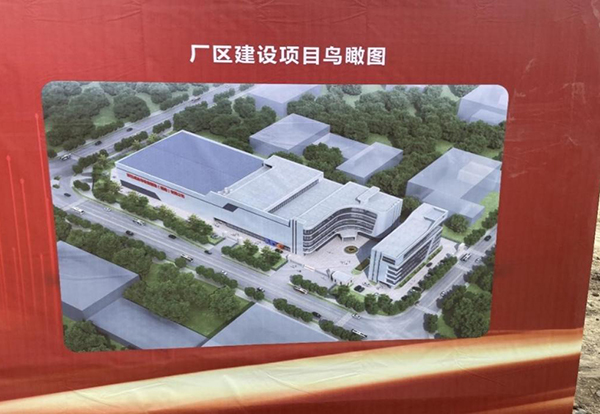 In order to enhance the intelligent manufacturing capability of fine technology, our company plans to introduce advanced production equipment such as high-end five-axis gantry machining centers, laser cutting equipment, and four-axis horizontal flexible production lines. In this way, NDC find its own approach to build an international first-class manufacturer and enterprise of advanced constant temperature hot melt adhesive machine and coating equipment. It is estimated that NDC can produce more than 2,000 sets of hot melt adhesive spraying and melting machines and more than 100 sets of coating equipment annually after completing construction of the new plant, with an annual output value exceeds 200 million RMB, and the annual tax payment exceeds 10 million RMB.
The successful groundbreaking ceremony of this project marks a crucial step in the construction of our new factory project. Adhering to the spirit of the company's culture of "sincere, trustworthy, dedicated, innovative, pragmatic, anti-greed, grateful and contributing", our company practices the concept of "integrity and responsibility", and gives full play to NDC's advantages of brand, technical, talent and capital. In addition, abiding the contract and commitments, NDC fulfills enterprises responsibility and provides customers with high-end and high-quality products with sincerely after-sales service, and strive for a century-old enterprise goal.
We believe that with the support and help of the district leaders and the municipal government, as well as the joint efforts of all employees, our company will successfully complete the construction of the new factory. Also will take a new step in improving the manufacturing precision of equipment and producing higher-end and more sophisticated hot melt adhesive coating machine equipment. We also believe that a new type of modern enterprise that conforms to international management standards will surely stand on this vital land.
---
Post time: Jan-20-2022